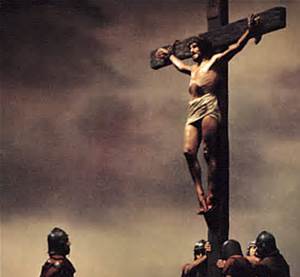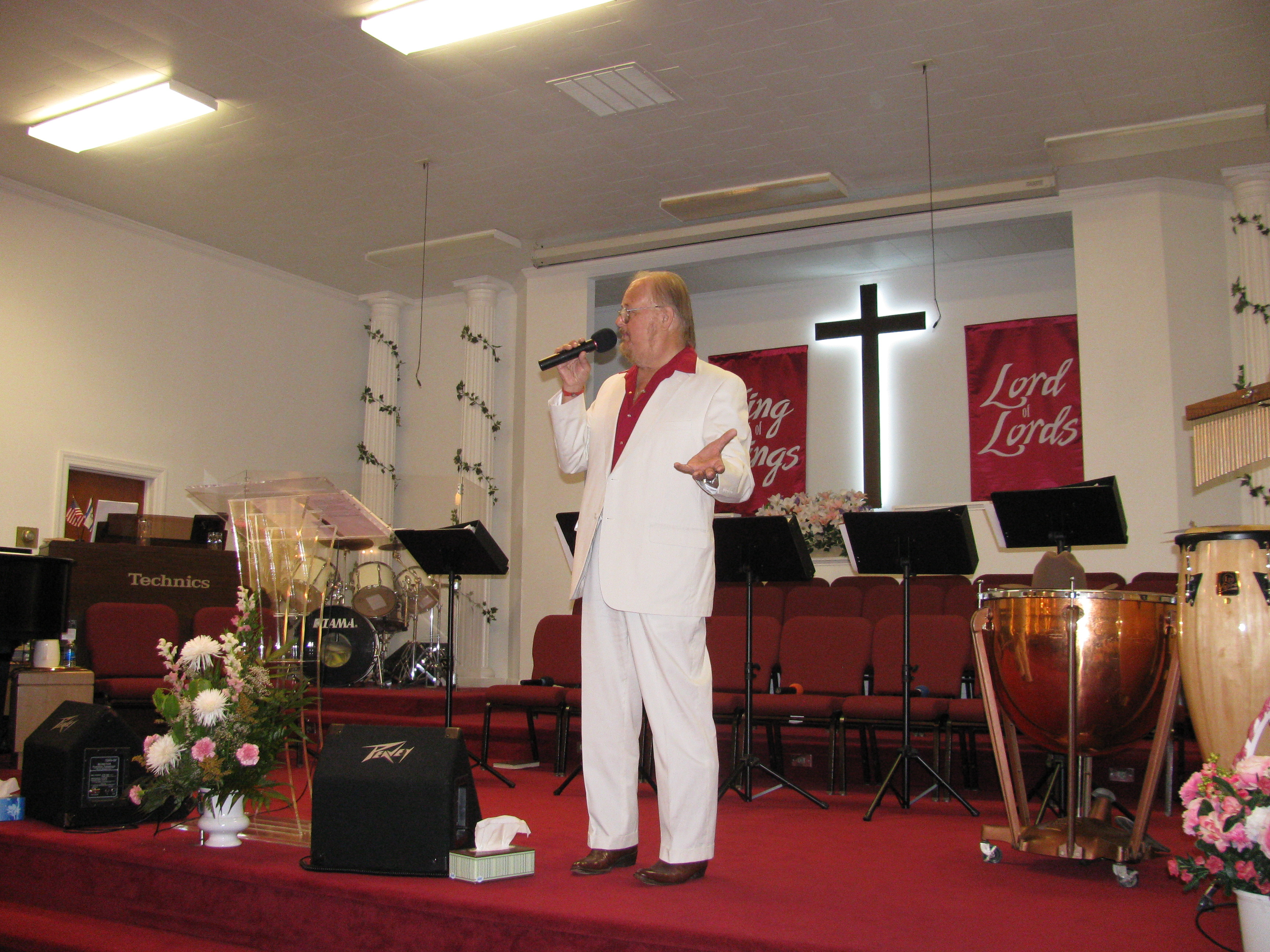 Jerry Jones Ministries
(Our Testimony-Our Story)

Where to start? At the beginning.
In the beginning, God created Heaven and earth. He also created man and woman, and the Garden of Eden for them to enjoy a beautiful, perfect, and abundant life. But man and woman really messed it up, didn't we? We sinned against God our Father. We disobeyed Him. Hence the curse on our lives, pain and hardship, and no Garden of Eden for us. So sad. God loved and loves us, his people, so much that He wanted to give us the greatest gift of all, His Son Jesus, so that we would someday go to Heaven to be with Him. But only if we accept His gift of His Son Jesus, and believe that Jesus died on the terrible cross for our sins, and ask forgiveness for those sins, so that we can have life eternal once we leave this earth, to spend eternity in a New Place, one that is once again perfect in every way, beautiful, and best of all, has our Savior Jesus Christ, our Father God, and all of the Love we could ever imagine. This testimony (story of our lives together) is all about the Saving Grace of Jesus Christ:
Jerry and I (Jeannie) were married 40 years ago. When I first met Jerry, I was a brand new Christian, led to our Lord by two little girls who asked me to go to church with them during a time in my life when I was heartbroken and beaten down by life and it's unfairness. I didn't find Jesus there at that Church, He found me. I was the one who was lost. He was never lost. Just waiting for me. Shortly after I accepted Jesus as my Savior, I met my husband, Jerry Jones. I met him in a bar. I hadn't yet stopped going to the bars, because unknown to me, that's where I was to meet Jerry, eventually leading him to God 23 years later!Jerry came to my house to see me every night. Every night I told him about the
Lord, and read the Bible to him. Every night he didn't want to hear it, but I was enthralled with my Lord, and wanted the whole world to know about what I had found in Him. I still do. 
Jerry and I fell in love. I didn't know about the Old Testiment Scripture then about not becoming unequally yoked, (Marrying someone who isn't a Christian when you are) I was a brand new Christian. If I had known, I may not have married my husband Jerry, and he may not be serving our Lord with his whole life today. God had the ultimate plan all along, as He always does. Romans 8:28, "God works all things out for Good for those who love Him, and are called according to His purpose."
We married about a year after we first met. I prayed for Jerry's Salvation for 23 years. I asked him to go to Church with me over and over for 23 years. He wouldn't.  But once it was God's timing, and not my own, Jerry came to me and told me he would go to Church with me "one Sunday a month, and that's it, NO MORE!" I was ecstatic!!! What I had prayed for all of those years! He went to Church with me that first Sunday and I introduced him to the Pastor, saying "This is a miracle standing here". And it was! It still is! We went to the fourth pew where I sat by myself all those times, and Jerry said "Do we have to sit so close?" I said "Yes we do Honey, because when you get ready to take that walk to that alter, I don't want you to have too far to go. You might change your mind halfway there! (Jerry did go to that alter about one year later) The following Sunday I was dressing for Church and Jerry was getting dressed also. I asked him where he was going. I thought probably to the flea market, where he liked to go while I was in Church. He said "I'm goin' to Church"! Such music to my ears! Jerry has never stopped going to Church since that time twelve years ago. We are usually in many Churches every week, serving our Lord in song and testimony. Yes, God did work all things out for Good, as His Word says He will. We became a fulltime Ministry in 2008, leaving our fulltime jobs and the income they provided, selling our home and most of our personal effects, including our motorcycle, in order to purchase our 37 foot motorhome to travel all over this Country serving our Lord, bringing souls to Christ, bringing hope and understanding to those who struggle at times with what is or isn't happening in their lives.
Before we set out on Faith though, God had let us know in many ways that it was what we were supposed to do with our lives. In 2004, 2005, and 2006, Jerry had been awarded Eastern United States Male Vocalist of the year and Songwriter of the Year by the Country Gospel Music Association, in Branson, Missouri. In 2005 he was also awarded Interrnational Songwriter of the Year by that same organization for a song the Lord had given him to write called "Calvary". That was the encouragement we needed so we would know the beauty of the music, and not be afraid to make it our purpose in life, serving God with that music. Jerry had tried for many years before giving his heart to God to write songs, but never could. God has given him 25 Gospel songs now, including two number one songs, "Barstools and Church Pews" and "Read the Word" on the New York Gospel Review Chart, in addition to other charts along the way. So amazing to us that God has intrusted us to do His Work in this way!
As I said at the beginning, this world is no Garden of Eden, and we came upon a mountain in 2010 that we thought would be too hard to climb. Jerry was diagnosed with "very serious, very aggressive, bladder cancer, that could very well take his life" as we were told by two doctors. So hard to hear! Before he could have the cancer operation in December of that year, he had a heart attack in November. We had no idea there was anything wrong with his heart. But God did. He had to have his heart repaired before the cancer surgery, or he may not have survived it. He had the cancer surgery December 23rd, and was in the hospital for over a week in Wilmington, Delaware, away from family and friends. So difficult! The care he required afterwards evidently took its toll on me. I had a heart attack on February 6, having had no knowledge of a heart condition previously either. Jerry had just returned from a second stay at the hospital due to complications from the cancer. He was barely able to dial 911 for me, he was so sick and weak. I had heart surgery also. Jerry lost over 100 pounds from chemo and the sickness it and the cancer caused. He lost all of his hair, beard, and pride, and looked exactly like a holocaust victim. So sad to see. The picture above is of him about the first time he was once again able to sing for our Lord!
So what about now??? We are absolutely healthy!!! Jerry has had two pt scans that have both shown no cancer whatsoever! The medical bills are practically non-existent, thanks to a program only offered in Delaware, the Delaware Cancer Care Treatment Program, funded by tobacco companies for those afflicted with any cancer that's often caused by tobacco. And we have a brand new testimony to share, along with brand new songs and places to sing them! We have more Faith than ever before, telling people wherever we go of God's Mercy and Grace during our ordeal, and how much He loves us all.  Are our trials over? No. Because this isn't that Garden that God originally prepared for us with all of its perfection. Only when our time on earth is over, will we get to be there in Heaven with our Heavenly Father. We hope and pray we will see you there! If you are unsure about that, please write or call us so we can help you understand how to be sure. Love, Jerry and Jeannie Jones, In His Service
*Jeannie travels with Jerry wherever they go.  She is the coordinater of the Ministry, and Jerry and Jeannie are certified Lay Ministers.  As they travel to different places, Jeannie gives her testimony of how "God turns all things out for good to those who love Him." She goes on to describe the miraculous way God led her and Jerry to where they are today, serving Him with all their hearts. 
Jeannie has felt a very special call to Women's Ministry.  Her kind way of offering encouragment and love gives hope to those still praying for a loved one, or someone who may be broken and just need that comforting word or prayer.  With Jeannie's College Degree in Human Services combined with her certification in Ministry, the Lord seems to flow right through her in a very gentle and yet powerful way as she reaches out to those in need.  Sometimes you'll even find Jeannie singing a song or two with Jerry!
Make no mistake about it though, Jeannie travels to support her husband, as that is what the Lord has called her to do first.  She received salvation 39 years ago when she and Jerry had first met, and prayed for over 23 years for Jerry to know the Lord !  This is a woman who knows the balance that the Lord expects from her.  She doesn't stand behind her husband...or in front.  Jerry and Jeannie Jones STAND SIDE BY SIDE!
AND THAT IS POWERFUL!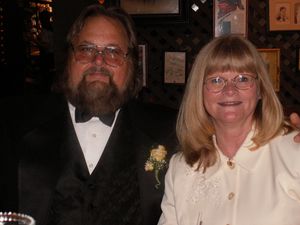 Jerry Jones Ministries
548 Racket Dr
Winter Haven, FL, 33881
(302) 249-0420 or (302)228-4813




Contact us by Email: jjcntrygspel@aol.com